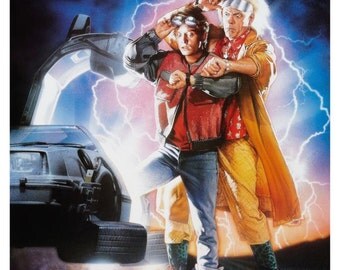 In 1989, a cult classic graced the big screen for the first time – Back to the Future II!
October 21, 2015 is the date the team traveled to the future, where they got a taste of the things to expect from the 21st century. Call it a prophecy or a coincidence; many of the things portrayed in the movie were an honest foreshadowing to the things found in our time today, including handheld electronics, wireless video games, and our favorite overpriced activity…3D movies.
But the most shocking 2015 expectation is the Cubs winning the World Series.  What was a laughable topic back then might actually come true. The Cubs and the Mets are going head to head in the National League Championship Series. Who would have ever guessed?!
If there is one thing we can take away from this movie, it's that anything is possible (literally anything). As we reminisce on this classic movie that made us laugh and allowed us to dream big, remember that anything can be achieved!